We are pleased to announce that our New partners, the Széchenyi plan, Central Hungary operational programme within the framework of the
It's a complex enterprise technology development for micro-, small-and medium-sized enterprises ' competition for a non-refundable aid.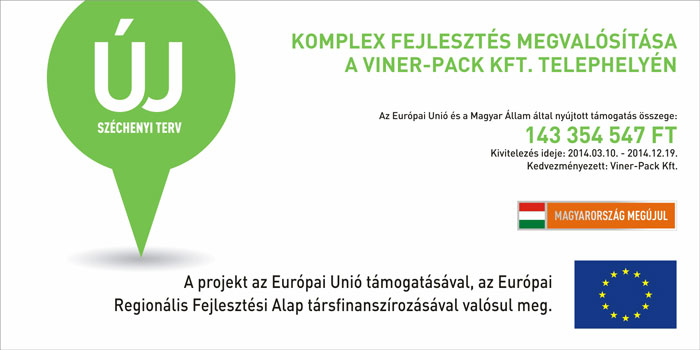 Objective of aid:
The Viner-Pack Kft. the country is one of the main food-wrapping paper-making company, "KOMA"-Paper trademark owner. Current limit development opportunities, so our machine project's primary goal is to establish a European-wide üzemcsarnokot manufacturers to improve this capacity and producing növelhetnénk.
The realization of the project we would be serving the new territories within Europe, and to increase the share of the domestic market.