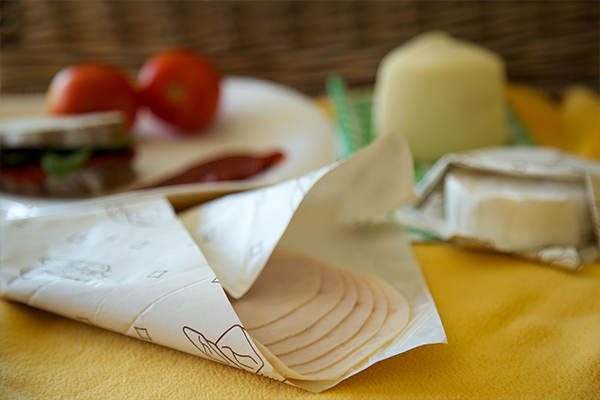 The Viner-Pack Ltd. is known as a producer of high quality meat wrapping paper. For us it is important, that we can supply our partners on the highest possible level, that's why we are continuously monitoring the actual demands and trends on the market. Thanks for the continuous developments now we are one of the best wrapping paper producer in the region. We suggest our meat wrapping paper to packaging fresh meats, sausages and cheese.
We are using modern equipments and the processes are conttrolled by our qualified and experienced colleagues. Our aim is to help our customers with our high quality product, that they can be successful!
Viner-Pack has got more than 20 years experience in the production of the meat wrapping paper!
We can offer the following specifications:
 Duplex meat wrapping paper: paper 35 gr / m2 – 60 gr / m2 + 7 micron
HDPE (selectable)
2. Laminated meat wrapping paper: paper 30  – 50 gr / m2 + 10  – 15 gr / m2
hot glued LDPE
3. Wrapping paper for industrial using: paper 70  – 120 gr / m2 + PE even in size of 1200 x 800 mm (for example: pallet cover)
Our meat wrapping paper has every needed Food Contact certification, and if the customer wish, we can supply the goods with FSC. By us the quality is the most important!
If You have any question concerning our meat wrapping paper, feel free to contact us!