We are pleased to announce that our company, our partners in the framework of the New Hungary development plan running in Central Hungary operational programme entitled support for Enterprise contest-2009-non-refundable aid.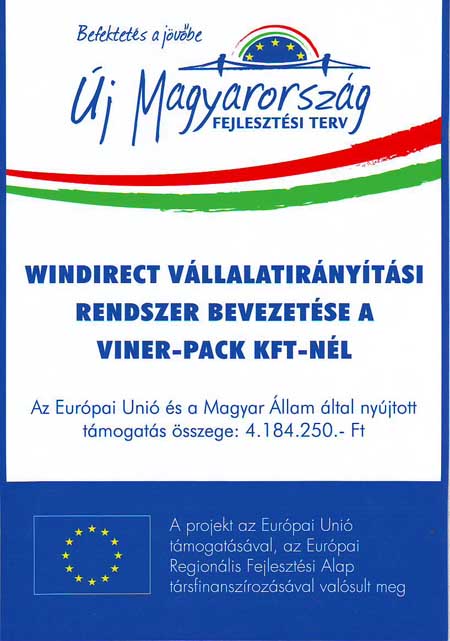 Objective of aid:
The introduction of a corporate governance system in Windirect Viner-Pack Ltd.
The WinDirect system in many areas of our operation, which effectively supports the provision of up-to-date data and sufficient flexibility to increase our competitiveness. So the development of Viner-Pack Kft. business goals can be assessed substantial dismantlement.
Viner Pack Ltd., 2330 Dh. Pal vasarhelyi u. 5.
Hungarian Economy Development Center Ltd., 1139 Budapest, Váci út 83.