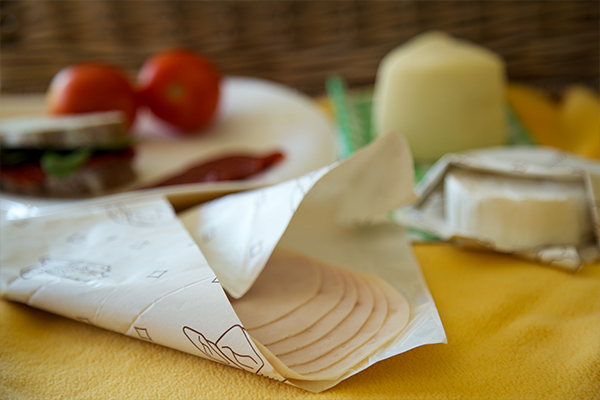 Viner-Pack Ltd. is producing a high-quality paper for meat wrapping. It is important for us to meet our partners needs and help them in everything we can. Therefore, we are constantly collecting information from the needs of the market and try to keep up as fast as we can, to make our costumers satisfied. Due to continuous technical innovations we became one of the most important company in the Hungarian food-wrapping market. We recommend our products to wrap fresh meats, cold cuts and cheeses.
The producing of our meat wrapping paper is done by state-of-the-art machines while the process is over watched by qualified professionals. Our aim is to support the success of our partners by providing them high quality products.
WE HAVE MORE THAN 25 YEARS OF EXPERIENCE IN PRODUCING MEAT WRAPPING PAPERS!
The following types of meat wrapping papers are available in our line-up:
I. Duplex meat wrapping paper: 35 gr / m2 – 60 gr / m2 plus 7 micron HDPE (it can be separated)
HDPE (selectable)
II. Laminated meat wrapping paper: 30– 50 gr / m2 plus 10 – 15 gr/m2 attached by heat LDPE
hot glued LDPE
III. Industrial use meat wrapping paper: 70 – 120 gr/m2 plus the thickness can be even 1200 x 800 mm
All of our meat wrapping paper has Food Contact certification, Unique notation for controlling and FSC certification.
FOR THE VINER-PACK LTD. QUALITY IS THE FIRST!
If you have any question regarding of our meat wrapping papers, please call us or visit us in our headquarter! Our colleagues are going to help you and answer any question you might have.